Forced to land that's the best time to meditate on life and discuss about… for example the Finn Masts in general and in details. Bending features, dynamics or  talking about any ideas that makes a Finn dinghy a WINNER!
Let's go think about it and ask PATA's opinion! Come on we are ready to discuss your thoughts!
Just as two finn sailors driving long hours to the next event and they kill time by talking about the loved one…
Several years ago we have developed a new generation of PATA carbon Finn Masts,  the MC – Modulus Combination – type. These masts powered Bambi –  Ivan Kljakovic Gaspic (CRO) to three European Champion titles and other successes including a Gold Cup silver and top positions on the ISAF ranking list. Many other good Finn sailors have trusted us and reached the top.
Michael Maier (CZE) and the Pata dealer of Germany André Budzien have collected at least ten absolute Masters World titles sailing with Pata Masts.
Actually in 2019 powered by Pata MC Mast Oskari Muhonen won his second Jörg Bruder Cup.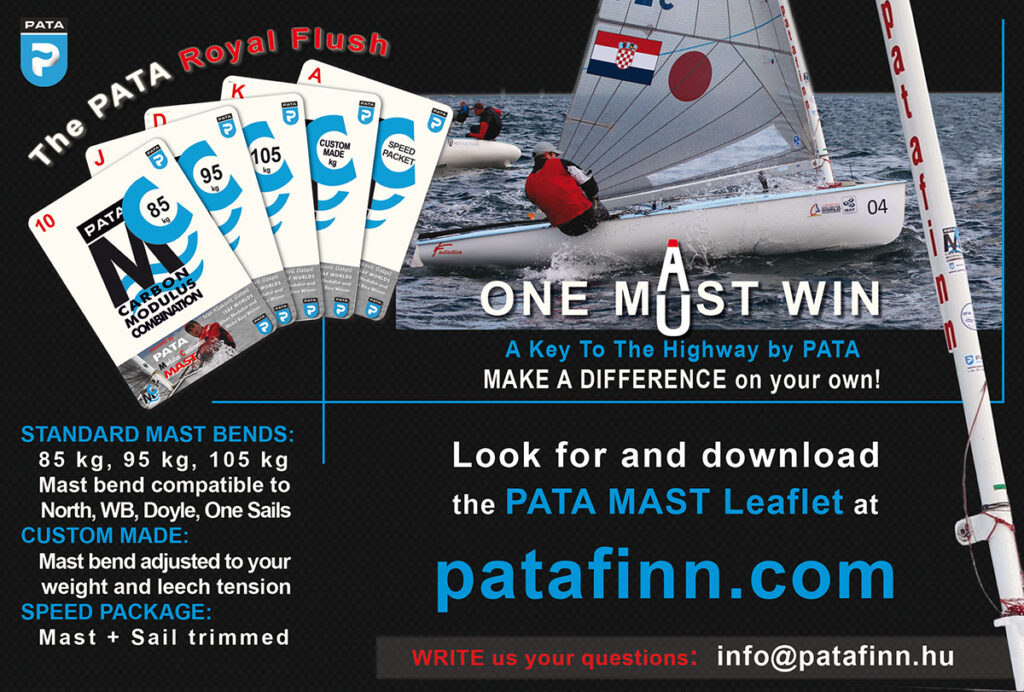 Just send us your questions or ideas by e-mail to info@patafinn.com and we will contact you to agree the best way for the conversation. What'sUp, Skype, E-mail… whatever is the most convenient for you. And let's kill boring land time together in a useful way!